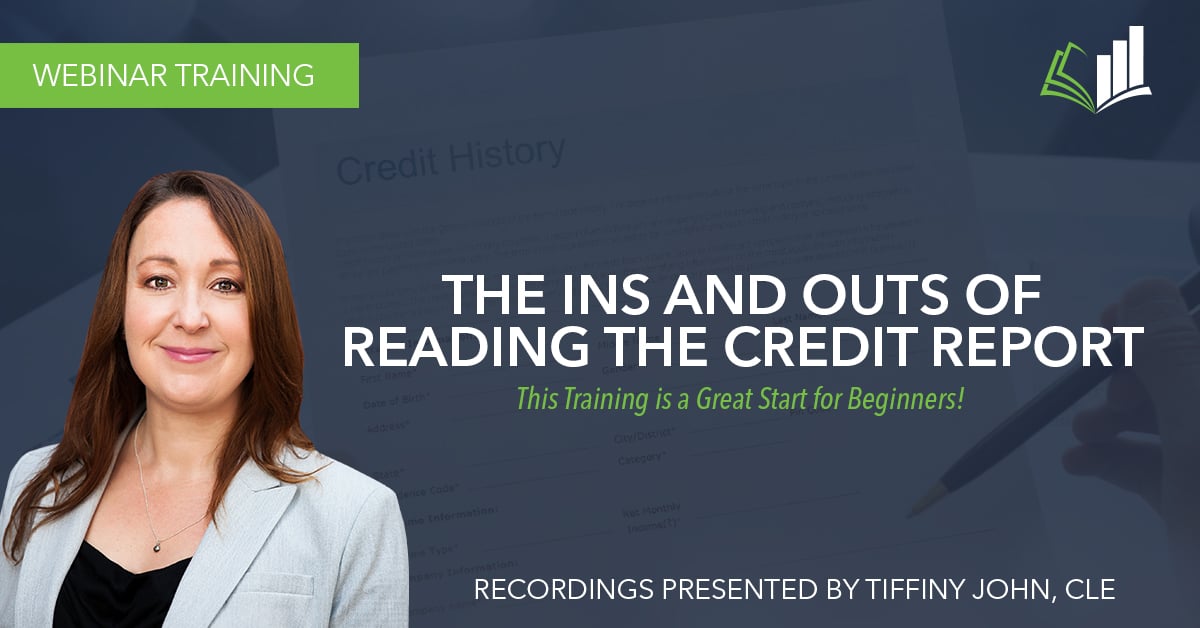 Welcome to "The Ins and Outs of Reading the Credit Report" webinar training. If you are new to lending, Tiffiny John's training will put you on the path toward becoming a credit report expert! Join us for an in-depth look at the credit report where we will focus on developing and growing your skills.
Accessing the Webinar Recording
If you are a website member, simply login to your RexCUadvice.com account, click the links below, and enter the appropriate password*.

If you are not a website member and would like to purchase an individual webinar, please complete the form to the right and we will contact you with instructions.

Course A: Reading the Equifax Credit Report
Course B: Reading the Experian Credit Report
Course C: Reading the TransUnion Credit Report

Duration: Each course is approximately 50 minutes long
Cost: Free for website members / $65 per webinar for non-members
*Passwords will only be visible if you are logged in to your membership account.